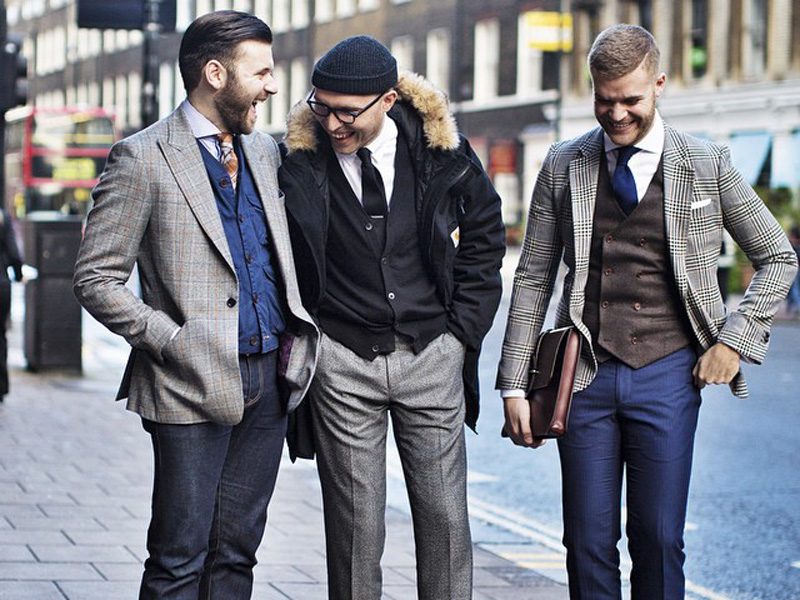 What's Considered Fashionable in Men's Clothing Now?
One thing about fashion is that you can never really tell what will become fashionable in the future. Fortunately, when it comes to men's fashion, there are a few staples that will always be in style. But, if you are wondering what will be the hottest trends this year, and whether this includes fashionable shirts for men, here are our predictions:
Suits

In 2017, expect to see a lot of brighter and more festive-colored suits. Navy and charcoal will still be "in" because these colors never run out of fashion, as they are both safe and elegant.
But aside from plain suits, patterned suits such as plaid and paisley will also be trendy. Get ready to rock bold patterns this summer.
Casual Wear
Green is the color of 2017, but we will also see a lot black, white, and gray in men's fashion. If you want to be hip, go for distressed, faded designs, vintage graphics, crew necks, and striped shirts.
Jeans
Last year, denim was not as popular as they have been, but they are going to make a comeback in 2017 in the form of bleached jeans.
It has been endorsed by one of the largest brands that is why it is expected that more brands will follow suit. Aside from bleached denim, cropped trousers will also be in.
Sportswear
Tracksuits aren't just to be worn to schools and sporting events. They are also now considered a legitimate fashion choice.
The popular sports wear in the 90's is also expected to make a comeback, so now might be a good time to revisit the jackets that you may have placed in your storage and get them out again.    
Denim Jacket
This is another classic piece which will make a comeback this year. The denim jacket can be worn with almost anything to create a layered look. You can wear it over a shirt, a sweatshirt, or over a turtleneck, and it will all look good.
Statement Overcoats
You may have one or a couple of overcoats in preparation for the cold weather, but if you want to stay warm in the winter, get something a little more adventurous and exotic such as something patterned or brightly colored.
However, these overcoats are better used in the streets rather than in the office or a formal gathering, so be cautious where you wear it to.
V-Neck Sweaters
V-neck sweaters may also be considered as a classic piece of men's clothing, but some already found it to be a little boring so it lost its popularity. This year though, it may come back with a fresher style and that is a more angular V, compared to the usual shallow v-necks.
There may be a lot of fashion trends for the year but, in the end, the fashionable shirts for men and other pieces of clothing are those which can make you feel comfortable and look good at the same time.