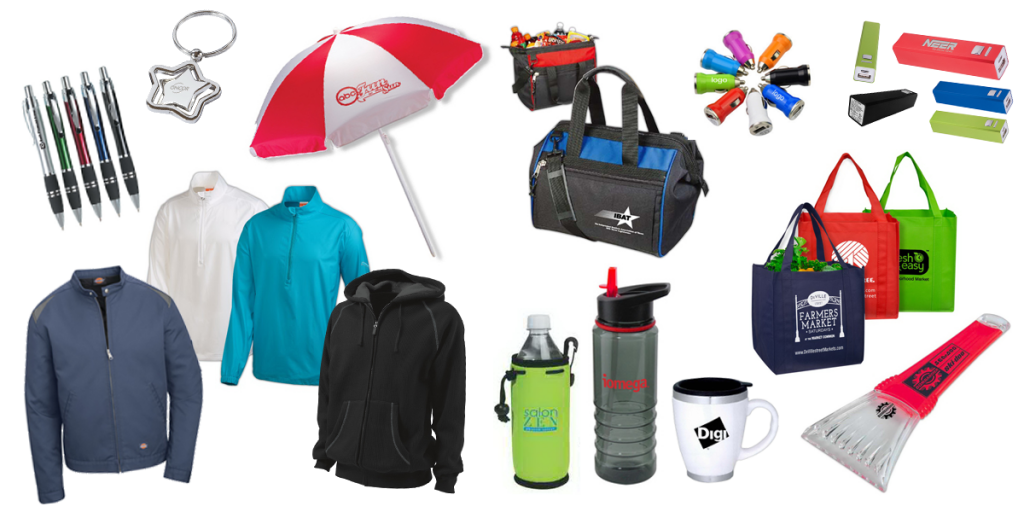 What are the most effective promotional items?
Promotional items are a mainstay in the marketing industry. According to the Promotional Products Association International, more than $23 billion was spent on branded promotional products in 2017. That's a huge jump from the $18 billion spent during the previous year, and it's only expected to jump from there.
An effective promotional item is one that aligns with your marketing campaign goals and has a lasting effect on customers. Picking a product that performs well in your niche will grant you the best ROI.
Picking the most effective promotional item
There sadly isn't a single universal promotional item that will work across the board for a business' purposes. Some products work better in certain contexts than others. To narrow down on what the most effective promotional product is for your use case, there are a few questions you first need to be able to answer:
What are your goals?
What's your budget?
How do you intend to distribute the promotional items?
What kind of message do you want to pass?
A good promotional product takes these criteria into consideration, allowing you to purchase something that lets you connect with your audience in a more meaningful way.
Effective promotional items
With that said, here is a brief list of promotional items coupled with how they can be used to achieve their maximum potential.
Pens: These are some of the most traditional promotional items out there. They are cheap, desirable and always have utility in the hands of a receiver. But what truly makes pens unique is the fact that it's almost impossible to have too many pens. They come in so many styles and colors that there's always room for more.
Pens don't have much room, but depending on their design, a logo and business name or website are enough to boost your brand awareness campaign a notch.
Drinkware: Mugs, cups and water bottles all count as drinkware. They have the highest retention rate of any other promotional product and depending on how they are used, it can be a very effective marketing tool.
Mugs and cups tend to work with older audiences as compared to younger ones, who will more likely prefer water bottles. Additionally, a mug or cup is a lot more formal than a water bottle, so the occasion will also affect your choice.
Power banks: Power banks are a great tool for making sure you never lose power at an unexpected moment. However, they are an example of products that are incredibly popular among marketers but don't work in all situations among receivers.
It all comes down to knowing your audience. Despite the amount of utility a power bank provides, they are more popular among people that tend to spend more time on their phones, i.e. younger audiences.