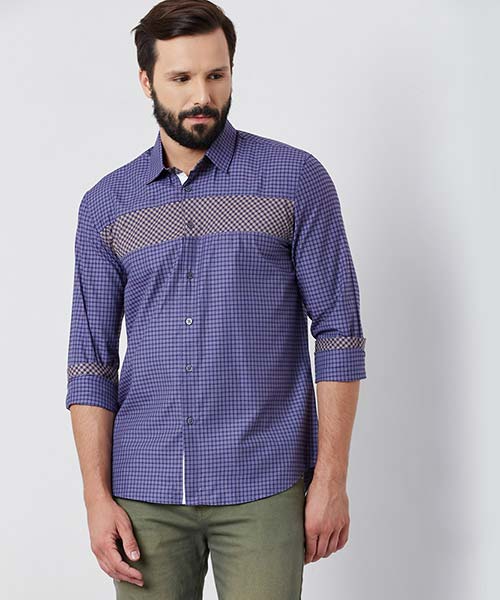 Trending colour choices in men's shirt
Men's shirts are available in numerous colours now. Gone are those days when men used to wear monochrome formals. Now trends have changed. Colour choices in men's shirts have changed from monochrome to vibrant. Now it has become easy to choose shirts to gift your partner or boyfriends or brothers. Different brands have come up with vibrant colours in their collection of shirts. We are here to tell you about the trending colour choices in men's shirts. Go through it and you will know it has become so easy to shop for men too.
How to choose the colour that best suits him:
First of all if you are to gift a shirt to anyone then you should know their favourite colour or the colour that suits them the best. Not all colours are liked by all. Mostly do not go for the shades of pink. Though the times have changed and so have the trends, boys now love to wear the shades of pink and also carry them with utmost smartness.
You can first browse the latest trends that are in rage in the market. You will get to know the best that are liked by people and that is trending in the market. Go for the new patterns with vibrant colours because summer demands vibrant colours and not dull colours. Yellow and blue look excruciatingly stunning during summers.
You can go and check on online portals, they have the option to choose the colour that you want and then see how the shirt looks.
Men prefer decent and light colours for work but vibrant for other times. You should also know that dull colours do not look good in short sleeves. It makes the person look older than his actual age.
If you are buying the shirt for yourself, you know what you want, try different colours on yourself and buy the one that best suits you. All you need to do is browse more and more for patterns and colours available in market and on different portal sites online.
Therefore choose the right colour and flow with the trend.