Top 10 Reasons Why You Should Consider Plantation Shutters For Living Spaces
Bored of window curtains? Don't like the amount of light entering the living room? Have prying neighbors? Well, plantation shutters can solve all these problems with ease. Over the years, the demand for shutters has increased among contemporary home owners considerably. Here are the 10 reasons to consider them for your home.
Firstly, plantation shutters can fit almost any window, regardless of size and placement. Premium services like S:CRAFT can customize shutters according to the needs of your home, even for bathrooms.
The variety of woods available for shutters is massive, depending on what you want to spend. If you are low on budget, you can talk to the installer about the cheaper options that may fit the interiors of the living room.
Well, shutters do add an element of privacy to the living room. For a new home, you can get giant windows and can still have enough personal space by using shutters.
As compared to window furnishings, shutters last for years, almost with no maintenance. These are easy to use and can be customized for any house.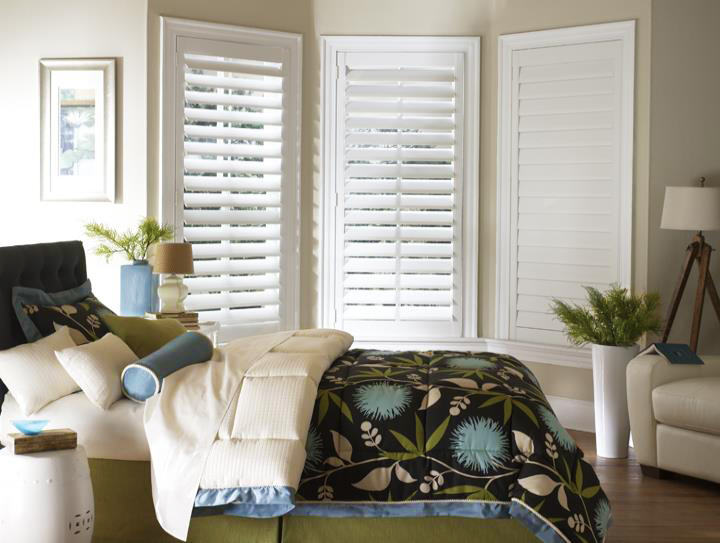 Plantation shutters do allow you to control the amount of light entering the room. Lower the shutter slats when required, and if you want to enjoy the spring breeze, just open them!
You can choose to get shutters inside, as well as, outside the house. If installed inside the window, you will not need any extra maintenance, except for weekly dusting sessions.
Shutters do add value to living rooms. In case you plan to sell the house at some point, having shutters can mean a better price.
Worried about the increasing energy bills? Well, shutters can help in preventing air leakage, so the HVAC system can perform better in the peak summer months.
Shutters also add to sound insulation. If you like loud music, playing with the shutter closed is always fun and will not disturb your neighbors.
Finally, these are certainly pleasing to the eyes. You can paint and transform them when required, or even one of the classic wooden finishes can look great in almost any home. For living rooms, shutters are practical, budget friendly and effective.
To know more about the use of shutters, check with one of the known local installers. They can offer better ideas on how you can balance your budget and preference, and as needed, you can even consult an interior expert.