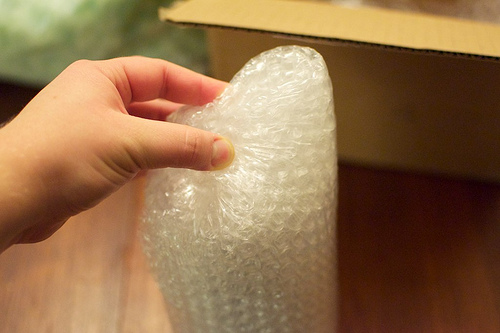 Tips That Can Help You If You Are In Packaging Field
In today's time packaging has become one of the most important things to pay attention, especially for those who are in manufacturing or retail industry. The primary reason is that people buy from you only when they find you different, attractive and of top notched quality. For this, you need to make sure that the packages look attractive and are made of good quality materials. If you are committed to gaining long-term success in this field, then here are a few tips that you can pay heed to-
Customers Trust You When You Are Different: If you belong to manufacturing or retail field, then you may have to face cut-throat competition in the market. There are chances that you may have to compromise your profits sometimes just to survive in the market. If you don't want to fall into this trap, then make sure you strive hard to offer top-notched services in a different way. When you start offering the same services to customers in a better and different ways, then you automatically generate an excellent user base.
What Do You Use For Packaging Items: You can choose to earn profit at the cost of trust, or compromise profit to cut down cost, but at the same time you can opt to generate profit by taking some intelligent steps. The first and the most important among them is the material that you use to wrap your product. Things can become very critical sometimes when you have to ship electric items, glass items and others that fall into the fragile category.
A low-quality plastic cannot only lead to the damage, but also hurt customers trust you. In order to make sure that your products reach their recipients safely, start using plastic equipped with the bubble wrap. These air bubble wraps are made of air pockets between two layers of polyethylene film. These air wraps cover any product in such a way that they can bear any physical movement or blow easily.
Safety And Security Should Be of Paramount Importance: No matter how large or small businesses are you, unless you are not confident of delivering any products to your customers safely, you cannot grow further. In order to make sure that the product reaches its recipient in a safe and secured way, make sure your supply chain management and logistics department pay special heed to all the packages. No one should be allowed to unwrap the packages in the warehouses where the items are packed. If you can do so, then you will surely be able to generate trust in your customers.
If you think that your packaging services need to be upgraded for the growth of the business, then you can also look forward to taking the help of any third party that specializes in this field. There are quite a few such players in the market that have decades of experience in packaging.
If you keep these points in mind, then you can ensure a hassle-free and growth oriented experience in your business.