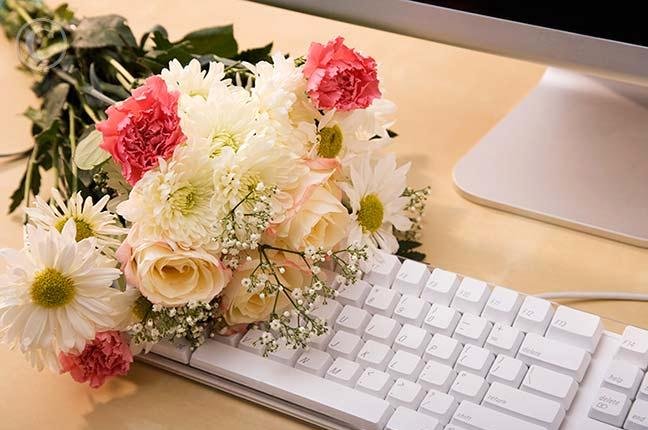 Tips for Buying Flowers Online For All Occasions – Show You Care
Want to surprise someone? Do you wish to remind someone that you care? Flowers are the most beautiful gift, you can give someone. Nothing can go wrong with flowers. These fragile blossoms express every kind of sentiments in accordance to the occasion like festivals, birthdays, anniversaries, valentine day or funerals.
The best places to purchase flowers are online stores. You can place an order from the comfort of your home or while working in the office. Even if you are abroad, flowers can be delivered to your loved ones doorstep. It feels great that the flowers will reach your spouse or friend on time.
Advantages of online stores
Buying flowers online is hassle-free, takes just few seconds
Cheaper rates than the local stores
Professional flower consultant to help you select
Tips on selecting flowers for different occasions
For Birthdays
Birthdays are one of the special occasions. No matter what you do, you can never go wrong with gifting flowers to express your joy.
It is best to select a bunch of beautiful red roses for your spouse or girlfriend. Roses are romantic flowers. Red roses are symbol for love and passion. She will be extremely surprised to receive a bunch of red roses all of a sudden. Obviously, she will remember it lifelong.
Lilies are the best flowers for your parents. Lilies come in a variety of colors including white, yellow, purple and pinks. Their contrasting green stalks will brighten up the room and fabulous fragrance will enhance the environment.
Daisies can be the perfect choice for your daughter or son. Daisies are bright colored as well as last long.
On Valentine's Day
Flowers are a must on this special day. Flowers are an expression of love, care, respect and affection. After all who doesn't want to make their special person feel loved on this day? Roses are the best option. For ages they have been the symbol of love.
Red roses symbolizes passion and deep love, pink roses symbolizes care, white roses signify unity and blue roses signify being different. You can choose different colors and make a bouquet. However, it is advised not to go for black rose, as it signifies destruction and sadness.
For colleagues
You want to congratulate a colleague on his/her promotion. For this purpose select handmade cards specially customized with flowers. It will lightens up your colleagues mood and money spent will be worth.
For special day
Want to make someone smile? Want to cheer up a person? Want to congratulate a person? Choose flowers!! Additionally, if you are buying flowers during off season, you will get a huge amount of discounts.
Many of the San Jose flower delivery services also deliver flowers at midnight. Can you imagine how different it will be if someone receives your flower at the end of the day with a wholehearted apology card along with a gift. The gift usually includes different types of chocolates, teddies and cards.
Conclusion
It is advised that before choosing and ordering, spend some time to determine an online florist service. Read user comments and look through their website. A credible online flower dispatch services will have a catalogue that displays floral setups suitable for every occasion. You can place a periodic arrangement to deliver flowers to the ones you care for intensely.
Author's Bio : This article has been written by Stephen Heyer. If you are planning to send flowers to someone you love, simply visit their San Jose flower delivery website, and choose the best floral arrangements that you like. They will send you text messages to keep you updated about the process.