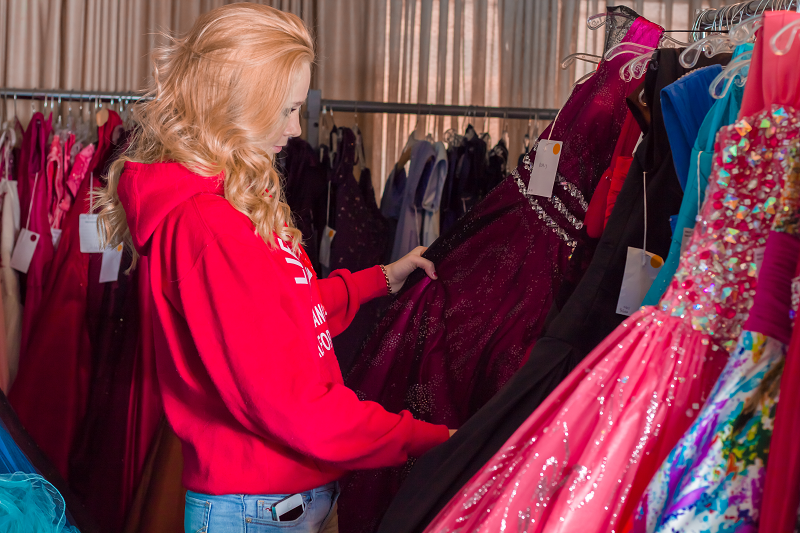 Things to Know While Shopping For Prom Dresses 2018
Prom night is undoubtedly one of the most awaited events for any teen queen out there and prom dress is always a prized possession. Months of planning and hours of browsing go into buying one single dress- and that too for all the right reasons. A prom night always means a bunch of memories to cherish for lifetime. It's the night for head-turning fashion and ultimate style for the teen divas. And who knows you might even meet your prince charming here!
No wonder, there are lots of things to consider while buying a dress for such a special event of your life. The post below offers some tips to remember while shopping for a prom dress.
Ultimate blend of style and comfort
The maxim of a perfect prom dress is the finest blend of comfort and panache. It should be flamboyant or classy enough to turn the heads. At the same time, it must be sufficiently comfortable for breezy dance moves. If you are looking forward to impress your crush at the prom, you have to put your best moves forward. A dress that allows you easy mobility without compromising on top-notch style quotient- is your trump card here.
Check out latest trends
A prom night is all about flaunting the latest trends. So, you should check out prom dresses 2018 trends before you get your piece. What's trending in 2018 for prom nights? According to fashion designers, off-the-shoulders necklines are going to rule the roost. Prom fashion for 2018 is very much inspired by Hollywood glam. So, don't be afraid to flaunt grandeur and glory the coming prom season. Added to these sassy necklines, the other trends to check out for the coming year are:
High-low skirts- yes, there has been a major comeback.
Mikado satin- it's all for your rich imperial look.
Floral prints- to complement the blooming Spring.
2-pieces- for those who think out of the box.
Buy according to body type
No matter how beautiful or trendy a dress is you can expect the best style if it does not suit your particular body contour. Your prom dress should complement your particular body type. Here is a brief on what to choose for each body type-
Petite
Don't wear anything too long and flowing. Short and midi dresses would do well.
Slender
Your dress should allow you to create a silhouette of curves. Don't go for A-line dress as this only give a straight look. Rather stress on outfits which cinch in right at waist.
Hourglass
Nail the look with a mermaid gown which will highlight all your gorgeous curves.
Pear
Look for something which will complement upper part of the body.
Easy return policy
What if your mom thinks the dress shows too much skin? What if your bestie does not approve of the color? What if you are not exactly comfortable with the fabric? Well, there could be reasons to change your first buy. Whether you are planning to shop online or from a physical store, make sure that shop allows an easy return policy.