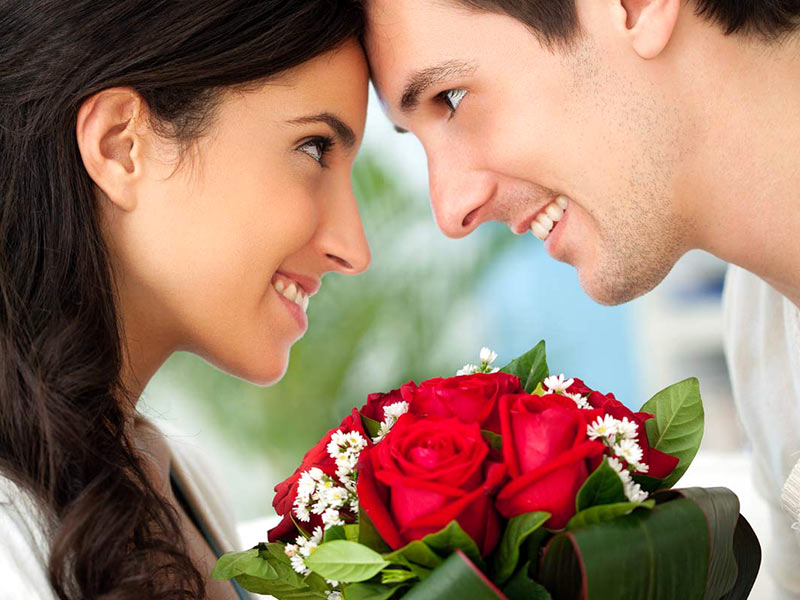 The Uninitiated Man's Secret Guide to Choose Roses for Romance
From being fiercely passionate, to being friendly to being on the verge of 'something lies in between', flowers almost give a one-stop solution to express your thoughts. In fact, you can choose a tidy bouquet to say something beyond those sweet three words. As for example, they are a great way of saying "Thank You", Thinking of You", "Get Well Soon", "I am sorry", "Congratulations", "I Miss You", "Good Luck" and to express yourself in just about any situation that crops in your love-journey. And so far a clueless man who feels, 'it's a jungle out there' while choosing flowers, a little tips from real girls would surely clear the fog.
Shades and Size Do Matter
It goes without saying that a bunch of red roses is a classic signifier of romance and a timeless contender for almost every Valentine, especially on the D-Day. But the secret is, not all girls love roses, and there are actually different shades of roses (that's not a secret) that stands for the different phases of love. Deep pink roses stand for gratitude and appreciation that you might want to acknowledge to your woman of substance. A more caring and affectionate close friend deserves a bouquet of vibrant, yellow roses. If you are secretly nurturing admiration to the girl in the cubicle, or feel that a budding relationship is on the cards, then you might want to take her out for a dinner. You can ask for her permission with chaste-looking white roses that signify purity and young love. If a new relationship flickers, then what about expressing your excitement, attraction and enthusiasm with orange roses? A bouquet of lavender roses signifies love at first site, while you can seldom go wrong with light-pink versions for your truly delicate and elegant girl.
Now, the question is, how big should your bouquet be? As a seasoned Miami florist puts it, a dozen of roses typically symbolize 'be mine', while two dozens of them say "I am all yours" and more than that seems to convey "I love you to the moon and back". Now it is up to you to choose.
What No Love Guru Would Tell You
Of course, those red roses do signify love and roses. However, flowers do not always meant commitment. So relax! You can actually express your intentions and feelings in the card message that would accompany the bouquet. If you are looking for a no-string attached relationship or want to send anything that does not have any romantic stigma adhered, then you can simply choose roses hued in shades that your girl likes or frequently wears. Another smart trick is to choose colors that predominantly exist in her home or office. A multicolored bouquet is also a safe choice for just about anyone. Last but not the least, try smart tricks that make things a bit different, while allowing you to say what you want to express. As for example, instead of getting those absurdly high-priced roses on the Valentine's Day, what about ordering the bouquet in the beginning of February, with a note saying "couldn't wait to have you.  What about celebrating our V'day tonight?" Seems to be an unpredictable, fun, intensely romantic, (and economic idea), is it not?