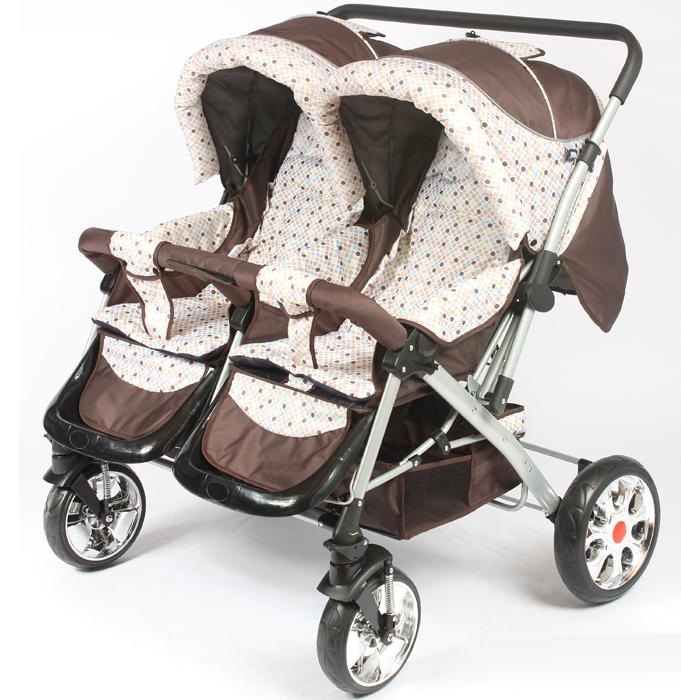 Stylish And Comfortable Stroller To Enhance The Ease Of Movement
In today's hectic life every parent wants to spend as much time as possible with their little one. Parent wants to make their kid part of their daily activities such as jogging, leisure walk, shopping, travelling, etc, so that they could have great time together. As carrying the kid for long time on shoulder creates inconvenience for both kid and parent thus a stroller can solve the problem of moving around with kid effectively without any effort. Most of the reputed brands provide high quality stroller at affordable price.
Common types of stroller
A right stroller with appropriate safety and comfortability features is an important item that makes the life of parents and kid happier and easier. Though there are numerous options available for the parent to choose from but some of the common types of stroller are:
Standard stroller- It has padded and comfortable seat so that the kid could feel extreme suppleness and happiness on it. The adjustable recline seat provides the kid freedom to seat as per their comfort position. The seat position can also be changed either backward or forward so that the kid can even see their parents while moving around.
Lightweight/Umbrella stroller- This type is less expensive among the lot and is easy to fold and carry anywhere. Mostly used for travelling purpose as it can be easily carry on car, bus train, flights, etc. This stroller is very light in weight but does not have features like recline and adjustable seat and other added features.
Jogging stroller- Best suited for active parents who want to continue their jogging, running and long distance walk along with their kid. It moves smoothly on bumpy areas and most of such types have three wheel features.
Double/Triple stroller- Tandem and side-by-side strollers are two common type of double stroller and are highly effective in carrying multiple kids on one push without much effort. While tandem can pass through narrow area conveniently, side-by-side provides equal features for both seats. Both have their own advantages and disadvantages.
Travel system-Travel system comes with infant car seat that can be removed from the base seat and frame. It is heavier and larger than stroller frame. Moving the baby inside and outside of the car is much easy as upsetting the baby is no more needed. Upsettingthe kid is no more required while carrying the kid outside or inside the car.
Best stroller with outstanding features
Budget plays a vital role for any purchase.  While choosing a stroller compare baby stroller price in US on different websites and evaluate the reputation and quality of services of the brand. Reading online reviews and rating could be immensely beneficial. Give priority to the safety features such as harness, wheel, lock system, buckles, handlebar, brakes, etc. and then go for comfort such as seat, diaper changing station, canopy, tray, footrest head barrier, etc.  If you are purchasing from physical store do test drive by keeping your kid on the stroller.