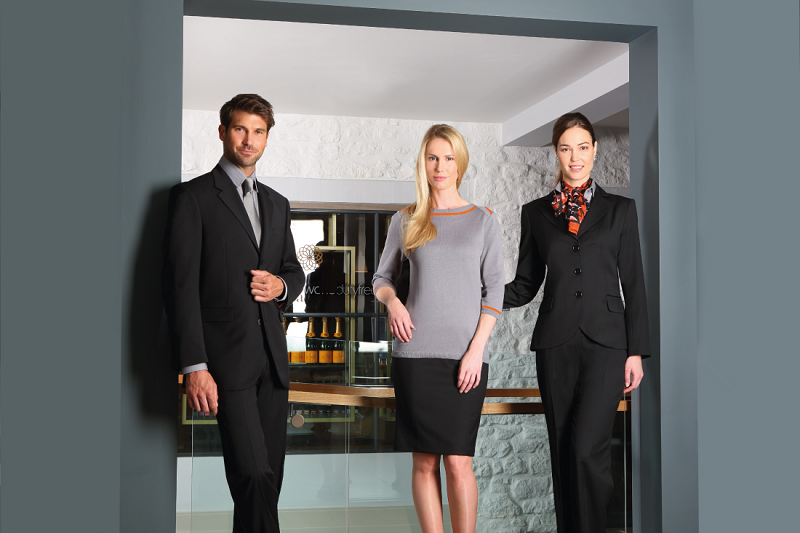 Show Pride in Your Work and Company by Wearing a Uniform
You cannot bypass the advantages of wearing a work uniform. Not only is wearing the apparel a form of promotional advertising, it also saves workers money in outfitting themselves for work. Work uniforms make each person a part of a team in a company, whether they are worn on the corporate level or in the trades. Therefore, one way to show your company pride or spirit is by wearing company attire.
Make Sure Workers Receive the Right Sizes
However, to make the best impression, you also want your uniforms to fit. That is why it is important to work with a uniform company that offers a fitting service. If a garment does not fit correctly, it not only leads to disappointment, but it causes frustration for everyone involved. Therefore, employees should be able to try out their garments first instead of being issued poorly-sized garments.
In turn, you want to choose a uniform company that can arrange a fit out day for employees to try on their uniforms. Fit out days allow employees to try on sizes from a full range of uniforms. Pop-up change rooms are also available.
Fit Kits
Some employers opt to purchase a fit kit that they can keep on their premises or at key locations for their staff. Employers can also order a fit kit that they can keep for a set period before they return it back to the hospitality uniform company.
If your company has multiple locations, you can also have a fit kit sent to each of the locations with the garment products, checklist, and directions. If you are locally-based, you can also contact the uniform company's customer service department and book a time for a fitting at the company.
Displaying Your Brand
Choosing a uniform also allows you to display your company's brand. Depending on the style of garment, the quantity, and the artwork, a uniform company can suggest just the right branding for your business. For instance, branding can be featured in one of the following ways:
Transfers and lettering
Embossing
Embroidery
Screen printing
Badges and patches
Engraving
Sublimation
Pad Printing
To ensure that the branding is consistent with your company's requirements, all branding is approved before bulk branding is commenced. All logos are sampled and have the same plot sheet (digital example of the logo for embroidery) so that approval can be facilitated. The plot sheet shows the thread count and the colours required, thereby ensuring consistency if embroidery is used.
To ensure all branding and logos are managed properly, a uniform supplier produces a branding guide for its clients. The guide features every product featured and its branding description including the kind of branding, colour, plot sheet, and size.
Consider the Taxes Too
Make sure that the uniform, for reasons of taxation, features the right-sized logo and that its colour is correct. A uniform company can assist you in registering your uniform so it is a tax-deductible item.
Every aspect should be covered when you are buying a uniform from fittings to branding. Make sure you use a uniform company that is completely devoted to customer service and wants to assist you in developing your brand and overall look.