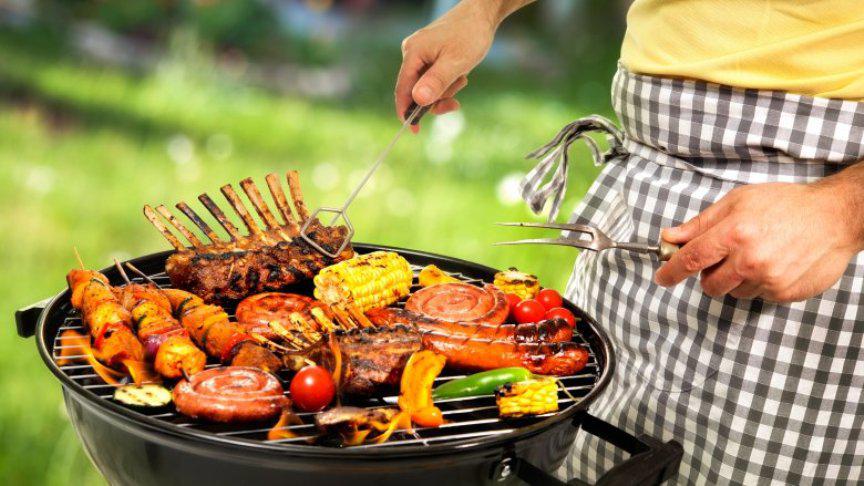 Shopping for the Perfect BBQ
There's no better way to get that summer feeling than to whip out the barbie. Whether you've been craving a flame grilled steak or a charred veggie kebab, it's a taste that just can't be replicated in the kitchen. If you want to show off your garden, or if you simply want to showcase your grilling skills, a barbecue is a great excuse to have a get together with friends. If you're hosting, you need to make sure you've got everything covered, so here are a few tips to help you plan the perfect BBQ.
The Right Equipment
Having proper equipment is an essential feature for any BBQ to run smoothly. Ensuring you have a decent barbecue with good circulation and even temperature control takes out the guesswork and makes sure that you can cook your meats to perfection. Having enough work shelves to grill your food on and a shelf to keep anything that's already cooked warm are both key to ensuring that you can cook food for everyone, without leaving your guests waiting around. If you really want to go the extra mile to impress your guests, you might want to look into getting a BBQ with a rotisserie function or a wood smoker box. Check out Weber BBQ specialists for the latest in barbecue technology. Smoking meat is a real art and with so many different wood types providing an endless array of flavours, it could become a real hobby!
The Food
Of course, the food is always the pièce de résistance of any BBQ. You should ensure there is a wide selection to fit everyone's tastes. Beyond standard burgers and sausages, try marinating some chicken drumsticks, making prawn kebabs, or bringing steak to the table to mix it up. Impress your guests by going the extra mile and smoking your own meats as suggested above. Depending on your guests, you might want to have some veggie options available, such as baked potatoes, corn on the cob, or halloumi and vegetable kebabs. You should also make sure that you have the side dishes covered, whether it be classic chips and coleslaw, or some more extravagant pasta dishes and salads, no barbecue is complete without these accompaniments. Alternatively, you could ask your guests to each bring a side dish along with them to save yourself some hassle. Finally, remember the essentials: rolls and sauces. These can be easily forgotten when you're distracted by the bigger stuff, but a BBQ can be truly disastrous without them!
The Company                                                                                                                                   
Finally, whether it's a kid-friendly family affair, or a booze-up with your mates, you're going to need some company to help you consume all that food. Use your barbecue as a means to introduce people or integrate your friendship groups, or as an excuse to catch up with old friends. A barbecue provides the perfect setting for an informal get together, where everyone can sit back, relax and enjoy the sun.
With the right equipment, some well-prepared food, and a big group of friends or family, you're sure to throw a BBQ that everyone will remember!