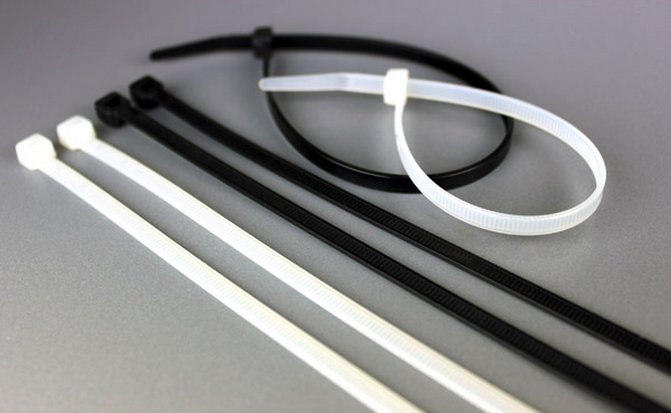 Ordering Cable Ties Online
Plastic or nylon ties are generally used in a variety of different applications. They are primarily designed to hold two things together. Once you wrap the tie around the object to be tied, you can just tighten the tie around it. The tie will hold firm under pressure and is also very difficult to cut through. Nylon or PVC ties are usually quite cheap and are generally available in bulk quantities. Usually, these ties are used by business owners who want to wrap or package their goods together. Rather than purchase the ties from a local shop, it's usually a wiser idea to buy them online nowadays.
The online shopping industry has grown dramatically over the years and many wholesalers have begun to offer their products online as well. Rather than taking the pains to go to the shop and then buy everything in person, it's generally much easier that you buy your stuff online. However, if you want to order cable ties online, here are just some of the many things that you should keep in mind.
Material
These ties are generally available in several different materials ranging from PVC to nylon and stainless steel. Stainless steel ties are obviously going to be detected by metal detectors so it might be difficult for you to ship the products around the country. For international shipping, you should ideally opt for PVC or nylon ties. They are also available in several different colours so you can choose the right types of ties.
As mentioned above, most ties are generally disposable. However, resealable and mountable head ties are also available. They are also available in several different sizes ranging from the smaller 2.5mm to as big as 8.8mm wide. Custom-printed ties are also available for those who want their company's logo or tag line printed on the ties.
Ordering the Ties
As a business owner, you need to think about different ways by which you can reduce your operating expenditures. When ordering these ties, there are several different things that you need to think about. Never place the order from the first online seller you find. Instead, look for other companies that manufacture shipping products.
You can request quotes from several different companies in order to compare the prices. This will help you save a great deal of money when placing recurring orders. Modern technology has made life easy for many businesses. Since you have to fulfil orders regularly, you will need to order ties on a weekly or monthly basis. You can set up a recurring order with any company and discuss the payment schedules. They will deliver the ties to your place of business as per your request. It's important that you do a bit of research about where to buy the ties from so that you are able to save money. Most business owners don't realise the amount of profits that they are missing out on just because they don't research properly before signing up with any supplier.