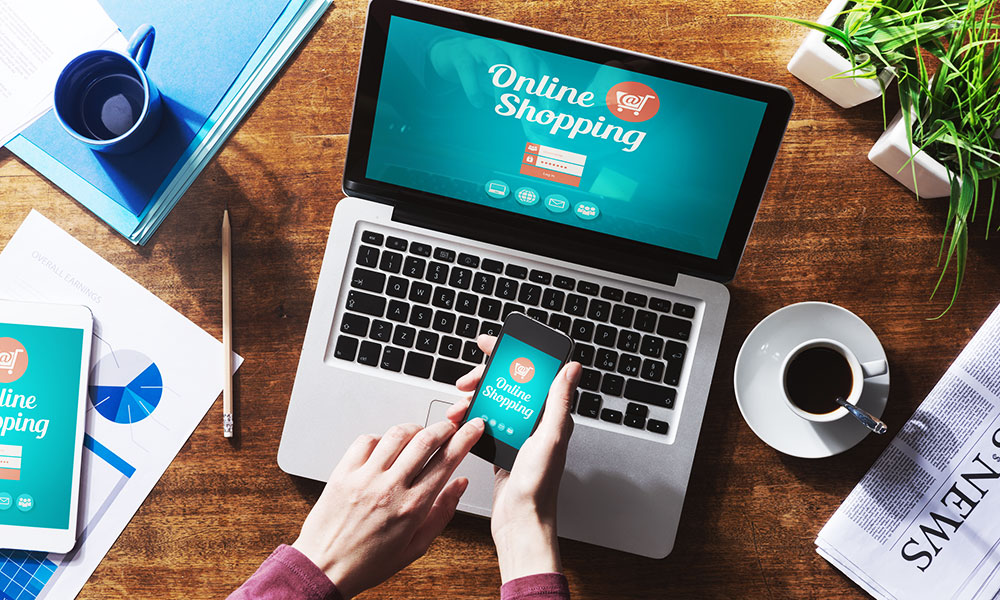 Everyone says shopping is therapeutic and in the new age of technology online shopping is liberating besides being therapeutic.
The magic of technology has empowered each one of us by placing the whole market place in one's pocket in the form of mobile apps. Gone are the days of taking out your car, search for a parking space, pay parking, visit n number of shops to get your desired product and get dead tired in the whole process. Now you simply need to whip out your mobile phone, open your favorite shopping app,browse through a plethora of options, shortlist a product and place an order. All this through the comfort of your home with no physical hassles of stepping out in sweltering heat,frigid winters or pouring rains. Your market is there with you 24X7,always awake to serve you as and when you desire. And you can rest assured that with a projection of 478 million mobile internet users by June 2018 (a report by Internet and Mobile Association of India and Kantar-IMRB) online shopping through mobile apps is only going to get bigger, faster and more user friendly. I, myself being an avid online shopper don't exactly remember how long back I opened my laptop to browse to a shopping website to order a product.
Stepping back in time we see that the precursors of the online shopping revolution in the early 2000s were rediffand Indiatimes.Both being the first movers in the e-commerce universe had to create their own path in a country where online shopping was totally an alien concept. Slow internet speeds, least modes of online payments, concerns of security and digital ignorance were other factors which made the whole idea of shopping online more complex and cumbersome. Probably those online shopping portals were ahead of their time.
Today we are living in a dream world where shopping online has become like snapping your fingers to order your heart-felt desires. Advantages of online shopping is the sheer convenience and simplicity it offers to the user and with the penetration of mobile handsets and cheap internet, explosive growth is inevitable in the app based shopping options as well. When the migration of online markets happened on to the app based framework, besides product neutral apps like Flipkart, Snapdeal or Amazon, product specialized shopping apps like Myntra and Jabong gained prominence too. This is simply due to the fact that everyone wants to look good and for that we would like to keep our wardrobes updated with the latest trends. This is the niche these apparel apps fulfilled.
One such groundbreaking shopping app is Jabong, which features, focuses and highlights the uniqueness of each customer and launched its "Be You…" anthem, creatively centered around the fact that everyone tries to be someone else to be cool instead of being themselves, and with Jabong you can be what you want to be, be real, be true, be real cool you!
Jabong prides itself as a young and vibrant multi-brand online retail company offering products for men, women and kids across apparel, jewellery, footwear and accessories.