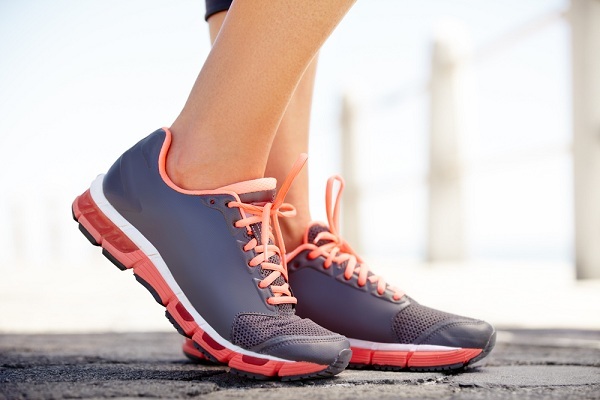 How to Pick a Pair of Running Shoes
Whether you're an experienced outdoor runner or someone who's just getting started, you likely want to make sure you've got the best pair of shoes possible on your feet. A good pair of running shoes will get out of your way, and allow you to focus on your performance, rather than on your comfort.
The last thing you want is a pair of shoes that create sores on the bottom of your feet. Many runners have had a bad pair of shoes that have dug into the back of their heel, leaving scrapes and bruises. These kinds of issues are obtrusive and will cause you to take breaks in your run to fix issues with your shoe.
So what exactly should you look for in a good running shoe? What will be the features that you should pay attention to, and what features can be ignored?
Comfort
As we've been discussing, comfort is one of the most important aspects of any shoe but especially ones designed to be used on a run. Comfort doesn't mean that they should be cushy and plush like a good pair of slippers, however. Comfort, in this case, is about preventing pain, itching, or scratching that can occur in a badly designed pair of running shoes.
Comfort will also mean a proper fit. If you have wider feet, you should look for those shoes that are specifically made for this. Tightness around the toes can also cause issues that will distract you from your run, so this is another issue you should think about when choosing a pair of shoes.
Weight
Many don't think too much about the weight of a shoe, and you may not have to either. If you do plan on running extremely long distances, perhaps if you're training for a marathon, this is an important consideration, however.
Breathability
Particularly important for longer runs, but still an important facet of a good shoe intended for short runs, breathability will play an important role in your ultimate comfort. You'll want a shoe that allows for air to pass in and out of the shoe to keep your feet from becoming too hot. This can cause other issues later on.
Cushion
While there is such a thing as a barefoot running shoe, which provides little or no cushion, most runners prefer to have some cushion between their feet and the ground. This helps prevent soreness in the feet. More importantly, this cushion can prevent joint issues, particularly in the knees and lower back.
If you want to keep running for a long time, and hope to avoid injury, choosing a shoe with a good deal of protection is probably a good idea.
For those that believe there are health benefits to barefoot running but still want a bit of protection, you can find barefoot running shoes that have little material below the sole of the foot.
One of the best brands for running shoes is New Balance. This brand has all of the features a good running shoe needs, including those mentioned above. You can pick up a pair of New Balance from The Athlete's Foot.