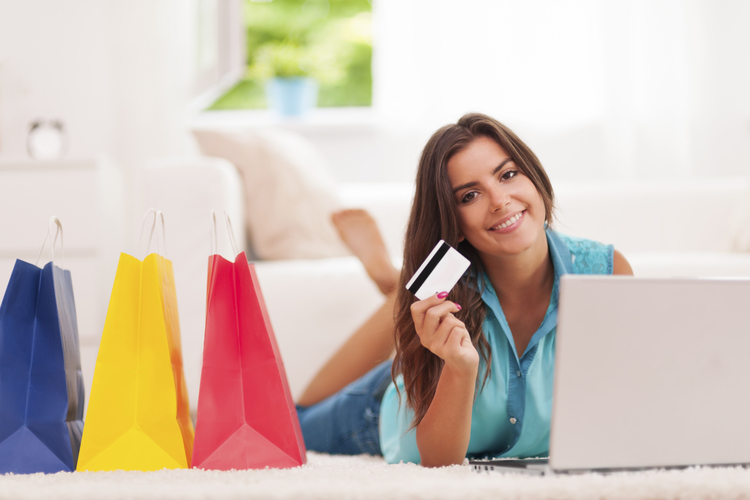 Five Tips to Save Money While Shopping Online
Ecommerce sales are quickly becoming the primary way we purchase a wide variety of items. This true can be seen in the way we turn to platforms like Amazon when we need batteries, instead of running out to the local store, and it can be seen in the numbers as well. One report indicates that the amount of money spent via ecommerce sites has increased and will increase steadily. By the year 2021, it is expected that in the United States alone, nearly $500 billion will be spent via ecommerce stores, which is almost double what was spent in 2015.
This is good news to anyone interested in selling items online, but how can shoppers save money while surfing the web for their favorite products? This article will review a few key ways that ecommerce shoppers can save a few dollars by being thrifty.
Use a private browsing window when comparing price or searching for deals
What you see when you log into your favorite ecommerce site and what another person sees will most likely be different. Based on your location, website search history, and purchase history, big ecommerce retailers will often display different offers, and even different prices depending on these and other variables.
According to a study conducted by the Wall Street Journal, shoppers on one major office supply website were quoted different prices because of some of the factors already mentioned. To compare price, and to gain visibility into deals that you may be missing out on, turn "privacy mode" on within your browser. Doing this can in some cases prevent websites from using cookies to alter your experience.
Take advantage of "slow shipping" credits
Shipping products across the country or across the world can be expensive. For example, in 2015 Amazon spent nearly $2 billion on shipping costs alone. When online retailers ship goods to you quickly, it usually costs them more money. This is why brands like Amazon (among others) have started to offer a "slow shipping" credit.
This is a credit that can be used to defray the cost of future purchases in exchange for your permission to ship the package at a later point in time (usually within 5 – 7 business days). This is a great way to lower the cost of purchases that are not time sensitive.
Search for internet coupons at checkout
The internet is loaded with great startups creating disruptive products. Thankfully some entrepreneurs have turned their attention to scouring the web for coupon codes. Websites like Retail Me Not, and Coupons.com provide online shoppers with a database of coupon codes to try at check out.
As an alternative, a browser extension called Honey searches the web for coupon codes that match the products in your shopping cart. At checkout, the extension seamlessly applies these codes, saving you a few dollars off of the retail price.
If all else fails, you can always try entering promo codes like "subway," "podcast," or "radio," since a number of brands tend to use easy to remember promo codes in hard to measure advertising materials. For marketers, the promo codes help them to understand if the ad is reaching the desired audience, for shoppers, it helps customers to save money.
Look out for daily deals
Flash sales or daily deals have become a common ecommerce tactic that helps brands to attract consistent website visits each day. Most of the large ecommerce stores have a daily deals section that feature a wide variety of well-priced items. Sites like Life Hacker, and Woot serve as a daily deals database where create ecommerce buys are regularly featured.
Another option for searching for great bargains is to try platforms like Overstock and Slickdeals.net. Both brands are ecommerce websites that primarily sell heavily discounted products with new featured deals each day.
Purchase items out of season
Believe it or not, but there is usually an optimal time to purchase items online. Usually, the best time to buy something is just after the season associated with the product has ended. Consumer Reports found for example that the optimal time to purchase a television is in January. This makes sense, given that most people will have purchases televisions before the holidays, meaning that stores will have to wait some time to move the remaining merchandise.
Conclusion
With a little extra effort, savvy shoppers can save money online. Remember that your location can impact the prices and deals you see on an ecommerce site. If you live in Dubai the deals you see will be different than if you live in New York, for example.
When purchasing a product, be sure to check to see if you can find a coupon or promo code flouting around online through a browser extension or third party website. Another way to save money is by opting to slower delivery, assuming the ecommerce site will reward your choice with a small credit.
If all else fails, take a look at the deals offered on discount websites, and try to purchase expensive items at the optimal time of the year.