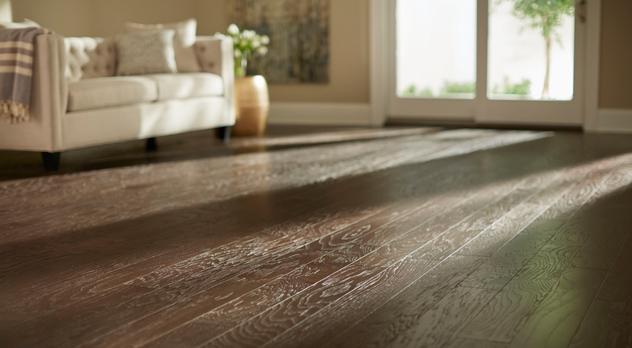 Five Tips to Help Choose Flooring for Your Home
When you need to select new flooring for your house, the myriad of choices can be overwhelming. While there are many materials that make good choices for a house and create beautiful floors, you should select something that you can live with for a few years. Here are five tips to select flooring for your home.
Where Is it Going?
When you are shopping for flooring, you need to select it according to the area in which it is being laid. If it is a high-moisture area such as a basement, a full-sized bathroom, or other rooms with a high level of moisture, you should select a material suited to high moisture. Floors made from concrete, ceramic, porcelain, or vinyl tiles can survive more moisture than many other types of flooring.
High-Traffic Areas
If you have children and/or pets, then you will need flooring that can survive a little abuse. In addition, the high-traffic areas in your home such as the pathway to the front door will also need more durable flooring. Some of the choices that are more resistant to wear include ceramic or porcelain tiles, laminate flooring, or carpeting.
Will You Self-Install?
To save money, you can choose to install new flooring yourself. Some of the easier types of flooring to install include laminate flooring such as peel and stick tiles. Timber plank flooring is also easier to install yourself than some other forms of timber flooring. Since some flooring retailers offer installation, sometimes they offer free or discounted installation if you buy a certain amount of flooring, so you should keep watching for discounts that can help you save money.
Flooring Budget
When you set your budget, you should think in terms of square metres because the amount of flooring that you need will help determine how much you will pay. Flooring is available at several price points with the least expensive choices being laminate flooring available in tiles or sheeting, along with ceramic and porcelain tiles.
On the higher end of the price range will be exotic timber such as ipe, Brazilian cherry, and mahogany. It will help to determine your budget before you start floor shopping.
Floor Maintenance
Some flooring requires very little maintenance while others will need to be carefully cleaned when necessary and treated gently to prevent damage. Laminate flooring requires very little upkeep and it can be cleaned with a damp mop. Laminate flooring is made in a variety of styles, colours, and patterns so you can choose laminate flooring that looks like timber or stone, but at half the cost.
Real timber floors need to be treated carefully because they can easily scratch if you walk on them with spiked heels or if the children drag toys across the surface and spills need to be quickly removed with a dry cloth. A dog with long nails can also scratch timber floors.
Most flooring stores will have a wide variety of styles, colours, and materials from which to choose. A flooring expert can help you select the best flooring for your needs.