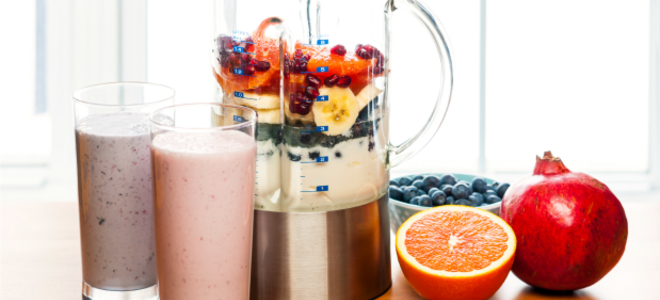 Five Things You Didn't Know Blenders Could Be Used For
We all know that you can use a blender to make smoothies, but did you know that you can do a lot more than that? Blender recipes are great, helping you save on food costs and time spent. Blender recipes help you simplify dishes and make lots of things you never knew you could at home. Homemade snacks and meals have never been easier to make than they are with the right high-powered blender.
Here are five things you didn't know you could make with your blender.
Grind Your Own Flour
Grinding your own flour is easy to do with a blender. All you need to do is buy oats, buckwheat, chia seeds, flaxseed, almonds, cashews, or anything else, and grind your ingredients into a flour-like consistency. This is particularly good for those who are gluten free, vegan, or have special dietary requirements or allergies. Also, by making your own flour, you'll be saving some extra money. You can buy flaxseed or cashew flour in a pre-made package, but pre-ground products always cost more. If you choose to do it yourself, you'll be saving money and you'll be able to know exactly what's in your food.
Churn Your Own Ice Cream 
Sweet treats are always an option when you use your blender. All you need to do is find the right ingredients and blend them until smooth. In order to make a great sorbet, you can use anything from fresh fruit to dark chocolate, with or without dairy included. You can also choose to customise your creation to be tasty and guilt-free. Store your final product in the freezer to firm up the ice cream before serving.
Make Your Own Salsa and Dips
Love chips and dip? Well, you can make it at home with ease simply by using your blender. Just toss in the ingredients and blend at a low speed for chunkier dips, or blend at a higher speed for smoother ones. You can make anything from hummus to spinach dip for yourself or for parties, and it's easier than ever before. By making the dips and salsa by yourself, you'll be saving a bunch of money, but best of all; the final dish will be fresher and tastier than any pre-packaged product out there.
Mix Your Own Soups
Canned soups are full of preservatives and they tend to have very high sodium levels, which means that they are not the healthiest choice for a quick meal. Instead, try making your own soup by combining and blending your favourite ingredients and broth to create a healthy meal. You can either choose to make cold soup, or you can choose to heat your dish up before or after blending.
Create Your Own Nut Butters and Spreads
Peanut butter is great on toast, crackers, or even on its own. Try combining nuts, oils, and sweeteners to create excellent nut butters from scratch that you'll love. You can make any type of spread by using a blender, and the device will do all the work for you, churning the ingredients into a smooth, spreadable consistency.
No matter what you buy and use your blender for, now you know that blenders are great for lots of things other than just making smoothies.