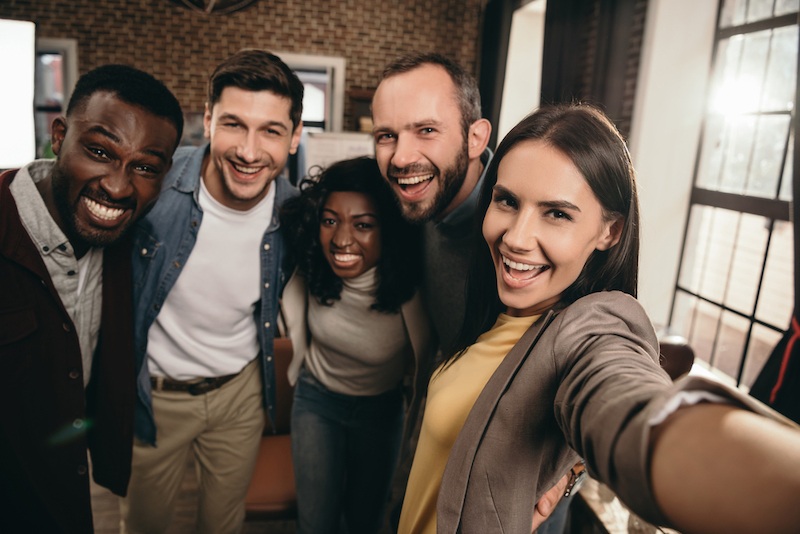 Can You Take Selfies with a Digital Camera?
In a world where social media plays a massive role in the lives of countless individuals and where selfies are something that we see people doing every day, we got to thinking about whether it's possible to take one of these self-portraits with a top quality camera or if a smartphone is the better tool?
The Deal Experts, who among other things provide the best camera deals, say that having the right camera ensures that you get that perfect shot every time. They go on to say that when it comes to smartphones, most are just not equipped with the necessary features for perfect selfies.
What Features Do Digital Cameras Have that Smartphones Don't?
While there are obviously diverse types of camera available today, we are going to compare a digital camera to a smartphone in terms of respective features and photo-taking ability. This is because out of all the cameras available on the market, the digital camera is not only ubiquitous, but it is probably easiest to use as well.
How do Digital Cameras and Smartphone Cameras Compare?
A digital camera is typically a compact camera capable of taking fabulous photos (including selfies). Whether you use the auto feature or you want to dabble more with the manual settings, many digital cameras are ideal for novice photographers.
One of the main differences between a digital camera and a smartphone is the length of the battery life. A digital camera is made for taking photos and videos specifically and is not used in the same way a smartphone is. For example, the typical digital camera allows you to take around 500 photos on one battery charge. This is almost impossible on a smartphone considering all the other functions this type of device provides.
In terms of advanced features, digital cameras are usually fully equipped with a plethora of features that include optical zoom, motion tracking allowing for action shots, larger sensor sizes offering clearer and sharper photographs, and enhanced low-light performance for better pictures in low light conditions (such as at night).
How to Take the Perfect Selfie with a Digital Camera
Many people assume that a good selfie can only be taken with a smartphone as its smaller size makes it easier to handle. But in recent years you may have noticed that more people are equipping themselves with selfie-sticks to help them capture a better photo with their smartphone. Did you know that you can get selfie-sticks for digital cameras too?
Getting down to taking the perfect selfie, many people advocate holding the camera at arm's length with the lens facing you. Unless you have really long arms though, you might end up with a picture that looks a little distorted. The Deal Experts say that the best option is to invest in a selfie stick that is compatible with your type of camera. Indeed, nowadays you can find a range of camera deals that include selfie sticks and other accessories.
In the absence of selfie sticks, another option could include a wired or wireless remote, which will allow you to press a button when you want your camera to take a picture. These remotes work best with a tripod as it allows you to position the camera correctly beforehand. However, if you don't have a tripod, placing the camera on a sturdy object such as a table, bench or wall works equally well.
The selfie craze began a couple of decades ago with the advent of front-facing camera phones. It wasn't until the rise of social media sites such as MySpace, Facebook, Instagram, and Snapchat that the selfie really took off though. So while most people will use a smartphone to take these self-portraits, there is absolutely nothing stopping you from getting an even better picture with a digital camera.