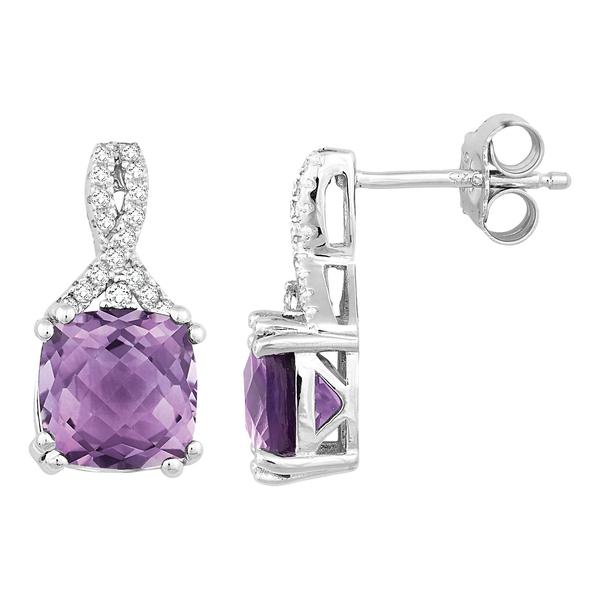 Beautiful Modern and Contemporary Earrings Designs and Styles
When it comes to jewelry, many would agree that earrings have the most impact as an individual piece. With the ability to emphasize or deemphasize facial features, they have never faded in popularity throughout the years. It remains the case today that contemporary earrings continue to be in popular, widespread demand.
We've compiled a list of the most sought after designs and styles of earrings in our contemporary fashion world, allowing you to familiarize yourself with the trends making waves in the current jewelry scene.
Oversized Gemstone Earrings – Many years ago, it was not acceptable to wear large statement earrings outside of formal functions and evening parties. But our view of oversized earrings for daywear has changed significantly, – and only for the better. Now, you can just put on a casual, neutral colored shirt and blue jeans and add a pair of oversized gemstone earrings to the mix, and you're as chic as they come. If you want a more contemporary feel to the look, you can also incorporate some harsh lines and gritty textures.
Sleek and Minimalist Studs – Simple pearl, or plain silver or gold studs make for an easy-to-wear accessory. You can wear them to work, and then simply wear the same accessory for a night out with friends. Reducing the need to reconsider your outfit before going from a professional to a relaxed look, these earrings are both timeless and effortless.
Geometric Earrings – For a minimalistic look with a hint of boldness, a geometric shape to your earrings maintains a professional, working girl vibe without being too plain and simple. Try looking for angular shapes in modern, striking colors.
Mismatched Earrings – If you told me five years ago that mismatched earrings would have entered the mainstream trend, I never would have believed it. But here we are, in 2017, and mismatched earrings are definitely a fashionable trend. There is something about the look of mismatched earrings that makes you think of the cool, busy lady who doesn't care about the insignificant opinions of passersby, and who doesn't play by any rules.
Ear Stacks – Ear stacks, or stacking studs of different shapes, colors, and sizes on top of each other along your ear lobe, are a great way to express your unique personality. In a similar vein to the mismatched earrings, this is definitely a look for someone who enjoys a rebellious edge.
Hoop Earrings – Hoop earrings were popular in the 80s, when everything was big and loud. Now, hoop earrings are back, and in better shape than ever. With contemporary design, we can explore the hoops more with better designs, sizes, and colors. Watch out for hoop earrings with pearls and other stones attached along them, for hoops with a special, precious vibe.
Gypsy Girl Earrings – Brightly colored oversized earrings are going to be the trend this year, with a variety of styles on offer. Choose from a mix of emeralds, gold, aquamarines, rubies, opals, and sapphires in a pair of striking dangling hoops.
Innovative Earrings – Expect more from jewelry designers, who are employing ever-more inventive methods and materials when making their pieces. Marble, rose gold, and diamonds in a pair of drop earrings aren't usually seen together, but this pretty much sums up the trends that you can expect to roll out this year.
By taking the time to check out these styles, you're very likely to find a pair or two that suit your taste. The concept of contemporary jewelry, arguably isn't about abiding by rules. Dressing up, after all, is a way to express your personality and style, instead of following the norm. No matter the current trends, don't be afraid to stand out and express yourself with the clothes and accessories that look and feel great on you.