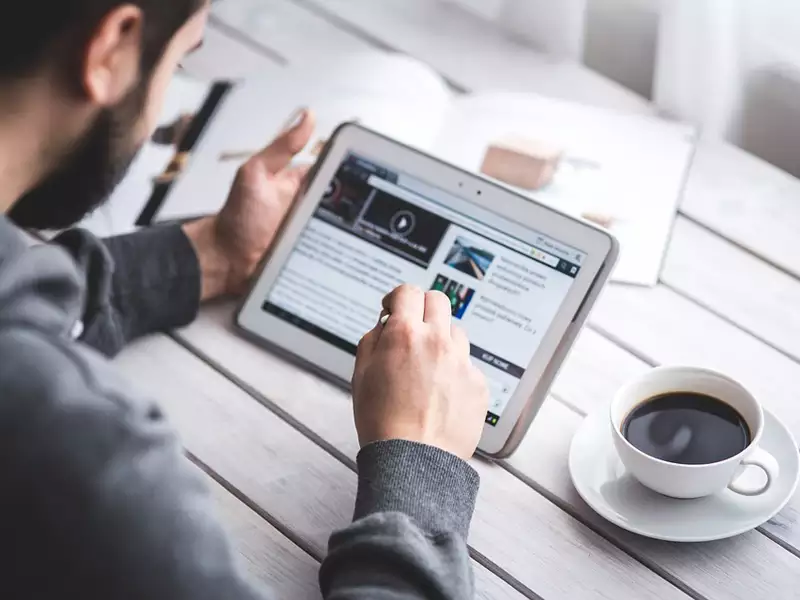 7 Jobs You Can Do from Home
A lot of people dream of working from home. They can avoid the daily commute through traffic, wash laundry while getting work done, save money by eating what they have in the fridge instead of going out, and so on. There are a lot of benefits to working from home, but finding the right job can be tricky. It's not too hard to find work-from-home opportunities, but finding one that you like, that pays enough, and that gives you the flexibility you need is another story.
If you're looking to start working from home, here are seven jobs that you can do from the comfort of your living room that may be what you're looking for:
Social Media Manager
What you would do: Social media managers take care of and oversee social media accounts for businesses or individuals. They are in charge of running campaigns, coming up with relevant posts, monitoring what's being said about their employer, etc. Not all employers allow social media managers to work from home, but it is becoming more and more common.
What you need: Not all employers require that social media managers have a degree, but some may require at least a bachelor degree. Degree or not, social media managers must have a working knowledge of Instagram hashtags, memes, viral posts, how to optimize for each social platform, etc.
What it pays: The average yearly salary for a social media manager is $54,238 according to Glassdoor.
Virtual Assistant
What you would do: Virtual assistants perform administrative duties like scheduling, answering calls, booking flights, etc. The duties are similar to that of a secretary or executive assistant, except virtual assistants work remotely or from home.
What you need: While some employers may require a degree, you do not necessarily have to have one to become a virtual assistant. If you are reliable, communicate well, can manage time efficiently, are resourceful, can add value, and can manage yourself independently, you may qualify.
What it pays: According to PayScale, virtual assistants make an average of $15.84 per hour.
Transcriptionist
What you would do: Transcriptionists are given audio files that they must then transcribe exactly, word for word, into a written document. Files will range from insurance interviews to court reports depending on the company.
What you need: Transcriptionists must have the ability to type quickly and accurately. They must also have the equipment needed to do the transcription, (i.e., high-speed Internet, a computer, a word processor, a headset, etc.), but some companies will provide that upon hire. There may be some additional requirements for certifications depending on the company you work for and work you will be doing.
What it pays: Glassdoor says that the average salary for transcriptionists is $26,882 a year.
English Teacher
What you would do: A lot of companies hire English teachers to teach English as a second language to students and professionals all around the world. In most cases, English teachers speak with students in regular conversation and help them learn everyday terms and interactions.
What you need: Companies like VIPKid require that you have at least a bachelor degree to teach English to them. Additionally, English teachers would need a high-speed Internet connection and location where they could teach uninterrupted for the entire class period.
What it pays: Remote English teachers earn an average of $36,000 according to ZipRecruiter.
Web Developer
What you would do: Web developers develop and maintain websites for companies and individuals and handle things on the backend like coding. They make sure that everything is in order and running smoothly so that users can have a seamless experience. Companies like 10up often hire remote web developers.
What you need: Web developers may have a degree, but some have the talent and experience to back them up. Working knowledge of coding and the technical side of websites is a must, of course.
What it pays: Glassdoor puts the average salary for web developers at $88,488 a year.
Customer Service Rep
What you would do: Customer service representatives answer the phone and help customers with their questions, concerns, and product needs on behalf of a company. Companies are hiring remote customer service reps more and more often these days.
What you need: As a customer service rep, you need to have a pleasant attitude, professional demeanor, critical thinking skills, strong communication skills, etc.
What it pays: Glassdoor puts the average salary of remote customer service reps at $36,859 a year.
Content Writer
What you would do: Content writers draft content for everything from websites to blog posts. They come up with the verbiage that goes out about companies, their products, etc. Many companies are willing to hire remote content writers, but if you're more interested in freelancing, sites like Fiverr can connect you with projects.
What you need: Some content writers have at least a bachelor degree, while others do not. Because content writing is a skill that can be easily judged, companies and individuals are willing to hire strong writers even if they don't have a degree. But you do need a good command of the English language, impeccable grammar, etc.
What it pays: PayScale reports that the average salary for a content writer is $42,209 per year.
Final Thoughts
It's easier than ever these days to find a job that gives you the freedom to work from home while still earning the money that you need to support your lifestyle. From teaching English to developing websites, the options are endless.
If you could have any job and work from home, what job would you want it to be?