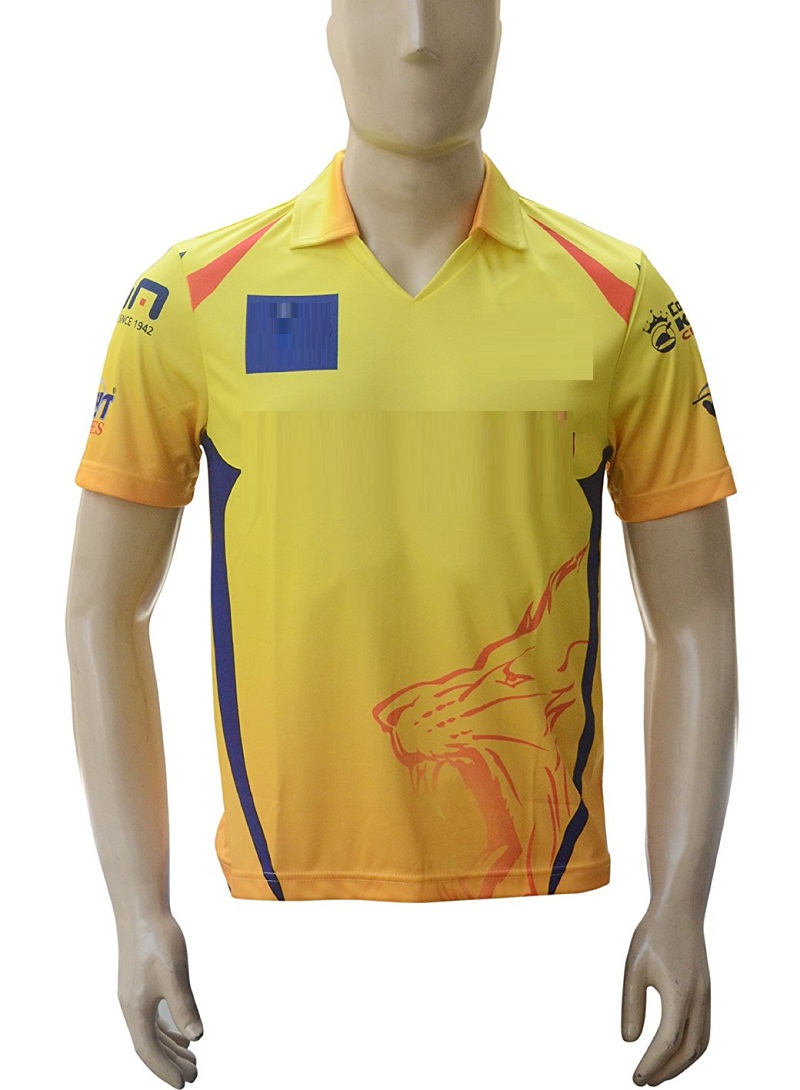 5 Tips to Dress for an IPL Match
Did you think you could dress any way you pleased for the matches? Be warned – IPL match dressing is serious business indeed!
The blessed IPL season is upon us, and you couldn't be more excited. You love the IPL so much, you've even procured tickets to your team's games in your city. But are you sure you have the right look for the matches?
1 Get your war paint on. The first and most decisive way of showing your support – and true colours – is to daub your team's colours on your face and arms. You can easily apply washable colour on your skin, but make sure that you are not allergic to it.
2 Get the tee right. After the war paint, comes the tee. The norm is to dress for an IPL match in your team's jersey. You can pick limited edition tees from online shopping sites like Jabong. Be sure to pick your team's T-shirt in the right size and preferably with a Dri-fit fabric. The IPL season coincides with summer all over the country, and you want to stay cool and collected as your team battles it out on the ground.
3 Dress for the game – but dress for comfort, too. IPL dressing is all about showing support to your team – ideally, your team should be able to look into the spectator stands and find a sea of their team colours on display. As long as you are sporting the team colours, it's fine how you dress. For instance, you might not wear the team T-shirt or jersey, but you can certainly sport the colours in your ensemble. Or if you're rocking the T-shirt, you can wear it over a simple skirt or a pair of jeans. Though T 20 matches are not long winded affairs like the 50-over matches, they still take a lot of time to conclude. Plus, the summer doesn't make it any easier for spectators in the stands. So dress for comfort.
4 The shoes have it. You're not going to be sitting for most parts of the game – the fast and furious nature of each IPL match ensures that you are on your feet and jumping up and down in practically every over. As MS Dhoni lobs a huge sixer over the stands, as Shaqib Ul-Hassan takes a crafty wicket, as Virat Kohl takes a magnificent catch at the boundary, you're going to be on your feet and screaming yourself hoarse. So if you're going to be on your feet for so long, you need the shoes that will support you. Access your favourite online shopping site and buy a new pair of sneakers with a thick sole. A neutral colour like black or white is best, since these hues go with everything.
5 Wear a long-lasting cologne or perfume. Like we said earlier, the IPL matches are long-winded affairs in the summer heat. The Indian summer is unkind to cricket players and spectators alike, and everyone inside the stadium is bound to get equally sweaty and hot. Do yourself a favour and buy a good quality deodorant or perfume from your preferred online shopping site. You can also invest in an antiperspirant to keep sweat at bay.
Apart from following the tips mentioned above, be sure to drink a lot of water or energy drinks during the match. If you are energetic and pumped up, you get the strength to cheer your team on – and crowd support always helps win matches!